Aegispeg Board
Sale price
$149.99
Regular price
$199.99
This desk-mounted pegboard is the ideal solution for a dual monitor mount, desk organization, and computer desk accessories, creating the perfect 'at-home' office vibes. It also features a privacy panel for when you want to game in chill mode – all without occupying your precious desktop space!
Features
Specification
Shipping
Returns
Sale price
$149.99
Regular price
$199.99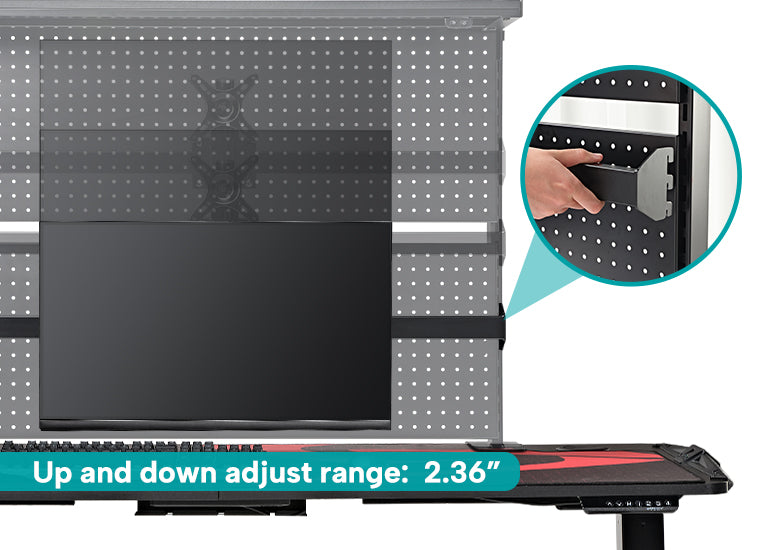 Monitor Mount Height Adjustment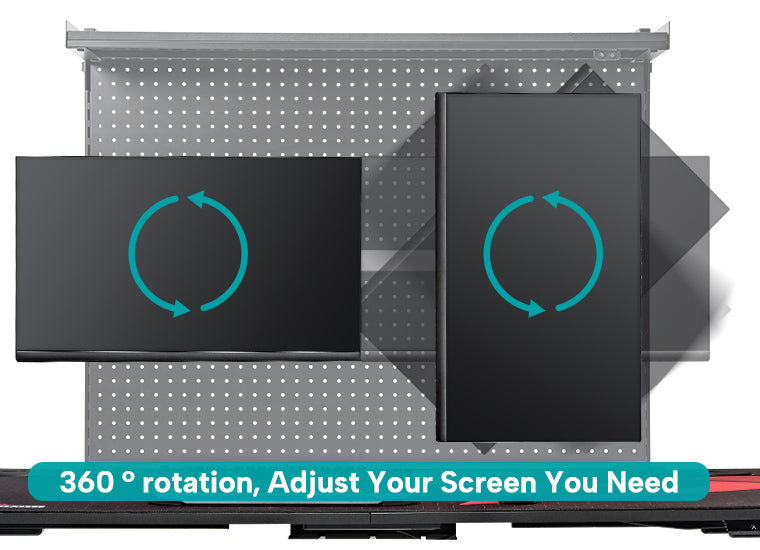 Find Your Perfect Comfort Zone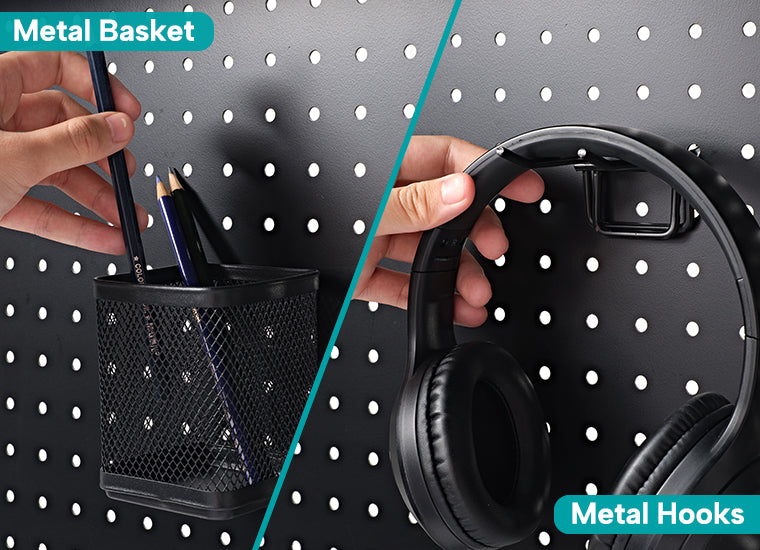 Create Your Ideal Storage Combination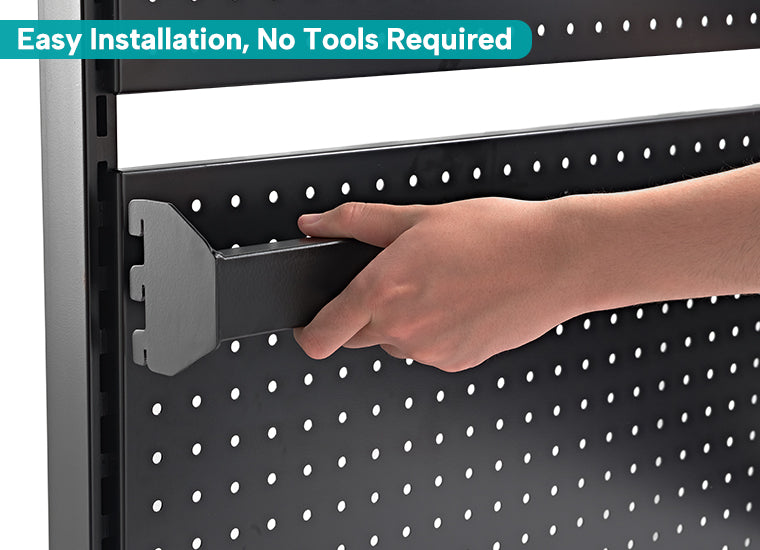 Perfect additional storage and organization for hobby desk
Introducing the EUREKA ERGONOMIC Desk Pegboard with Dual Monitor Stand - your ultimate solution for a well-organized and productive workspace. This versatile desk accessory is designed to elevate your office or gaming setup with its functional features and sleek design.
Key Features:
1. Steel Pegboard: Crafted from durable steel, this pegboard is a sturdy and reliable solution for organizing your office essentials. Say goodbye to desk clutter as you effortlessly hang and arrange various accessories to keep your workspace tidy and efficient.
2. Dual Monitor Stand: The built-in dual monitor stand is a game-changer for your ergonomics. Elevate and align your two monitors for improved viewing comfort, reducing strain on your neck and eyes during those long work or gaming sessions.
3. Privacy Panel: Focus and privacy are vital, especially during intense gaming or deep work. The included privacy panel attaches to the back of the desk, creating a secluded and distraction-free workspace.
4. Modular Hanging Accessories: Make the pegboard truly yours with four customizable hanging accessories. Whether it's headphones, cables, or office supplies, these modular attachments adapt to your unique needs.
5. Large Size: With approximately 43 x 34 inches of ample space, the desk pegboard offers plenty of room for all your accessories. Keep everything within reach and neatly organized.
6. Easy Installation: No need to fret about complicated setups. This desk pegboard is designed for easy installation, seamlessly mounting to most standard desks. Transform your workspace into a well-organized hub effortlessly.
7. Sleek Black Finish: Aesthetics matter, and this desk pegboard delivers. Its sleek black finish adds a touch of modernity and professionalism to your workspace, elevating its overall appearance.
The EUREKA ERGONOMIC Desk Pegboard with Dual Monitor Stand is a practical and stylish addition to your office or gaming setup. With its durable steel pegboard, modular hanging accessories, and ergonomic features, it revolutionizes how you work and play. Embrace efficiency and style with this desk pegboard, elevating both your productivity and workspace aesthetics. Upgrade your desk experience today!
It's as cool as it looks
Was easy to put together, gave me a ton of space on my desk and gives me some storage to help keep that space clean. Could nitpick on how I wish it was longer or came with more hardware but overall solid quality for what I paid.
NOTE: when the package first arrived it was a bit beat up on the outside but overall the packaging quality was amazing and kept all but one tiny area from getting scuffed up. Mileage may vary depending on how nice/delicate your warehouse and delivery people are towards the product.
Works well in a small room
It was easy to assemble and mounted perfectly on my corner AKEA desk. I have a small space and this provided a place for items.
Choosing a selection results in a full page refresh.