Royal II, Executive Leather Office Chair
Sale price
$499.99
Regular price
$809.99
The Royal II Eureka executive leather office chair, featuring a high back and lumbar support, guarantees optimal comfort and productivity in your workspace. Not only is it ergonomic, but its stylish design adds a touch of sophistication to your surroundings.
Features
Specification
Shipping
Returns
Free shipping
On All Orders
30 Days Free Return
Easy Returns and Refunds
Expert Service
24/7 Friendly Support Team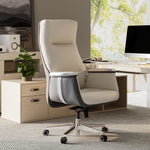 Sale price
$499.99
Regular price
$809.99
Beige Gray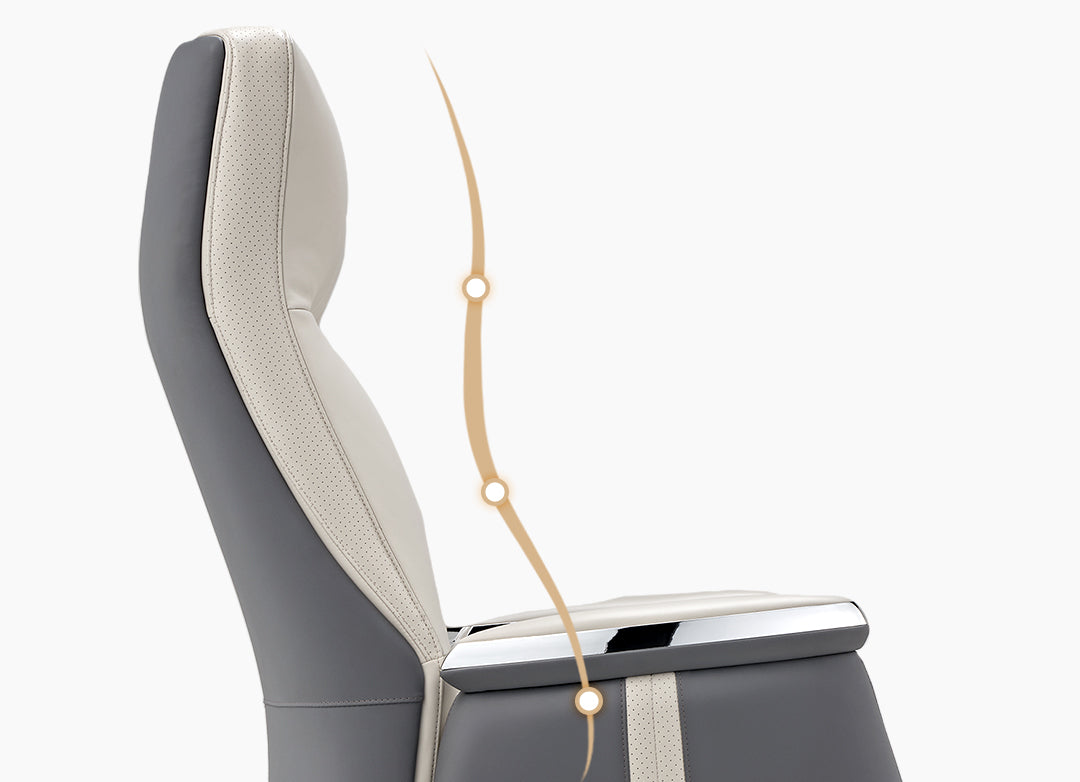 Curved Waist Ergonomic Design Supports The Lumbar Spine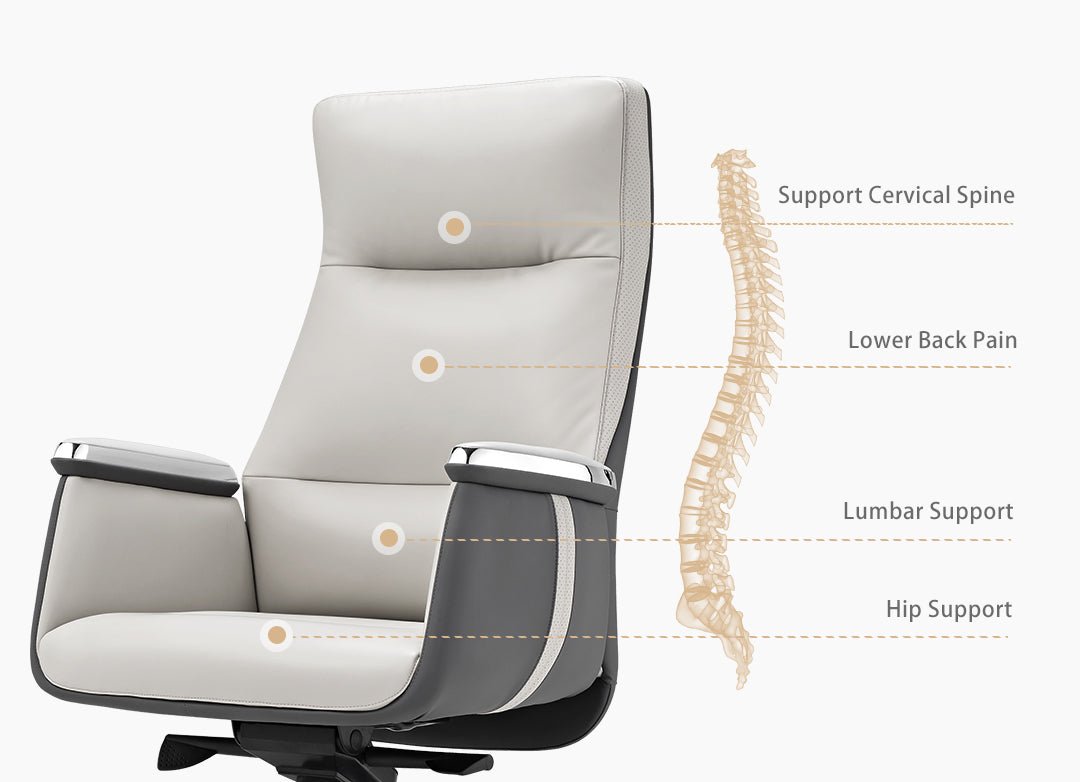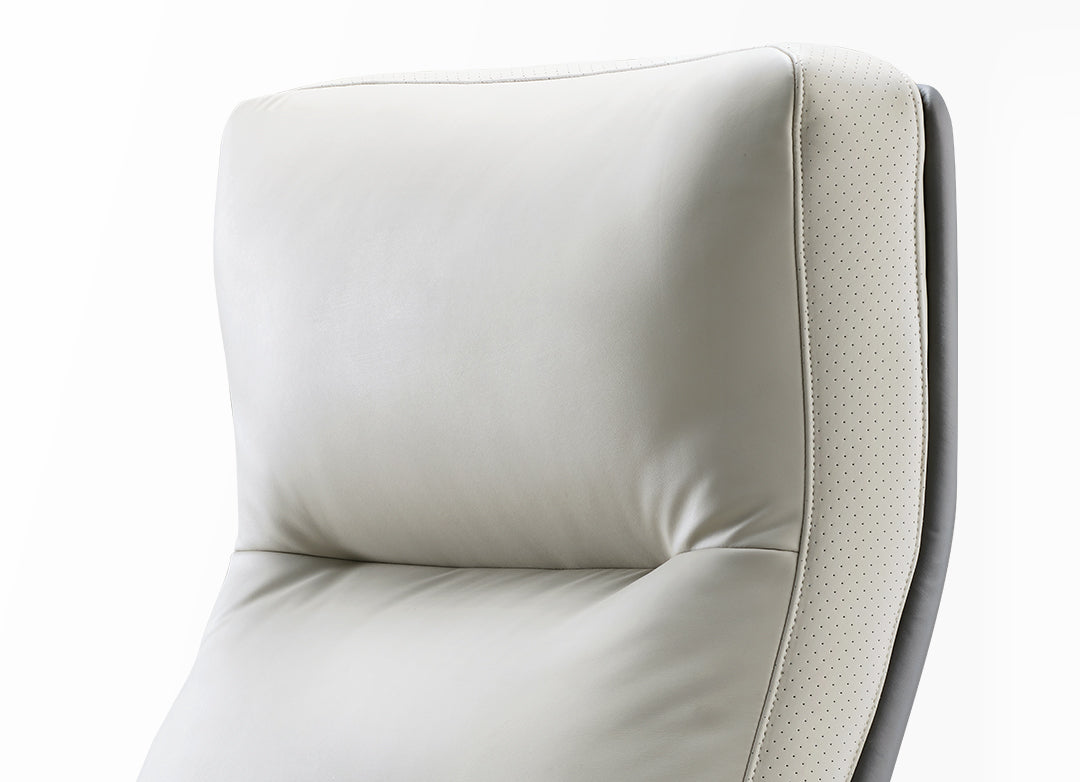 Comfy Contoured Headrest Supports the Cervical Spine.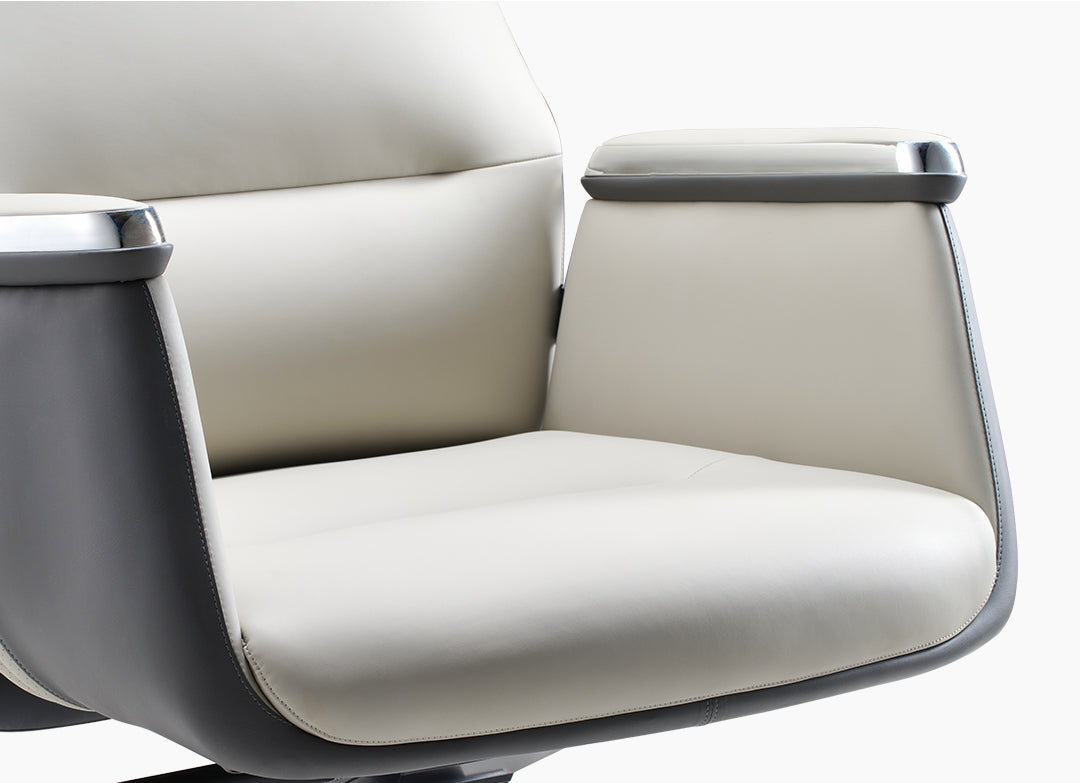 Wide and Soft Elastic Seat Cushion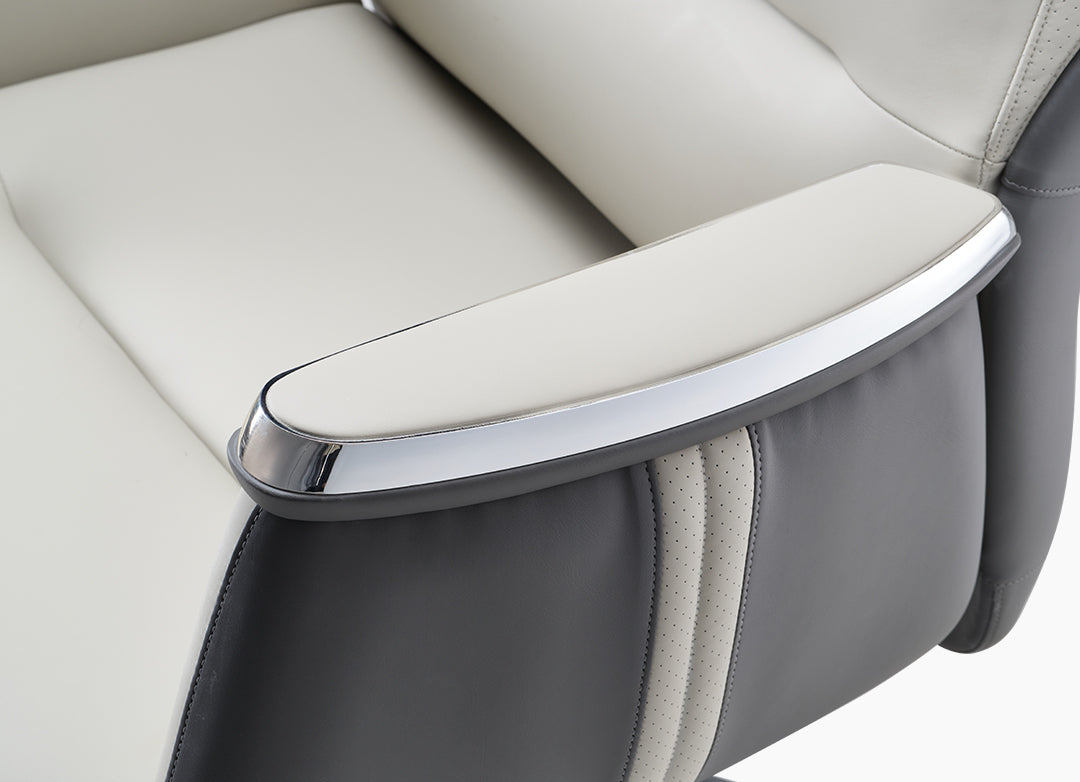 Soft Upholstered Armrests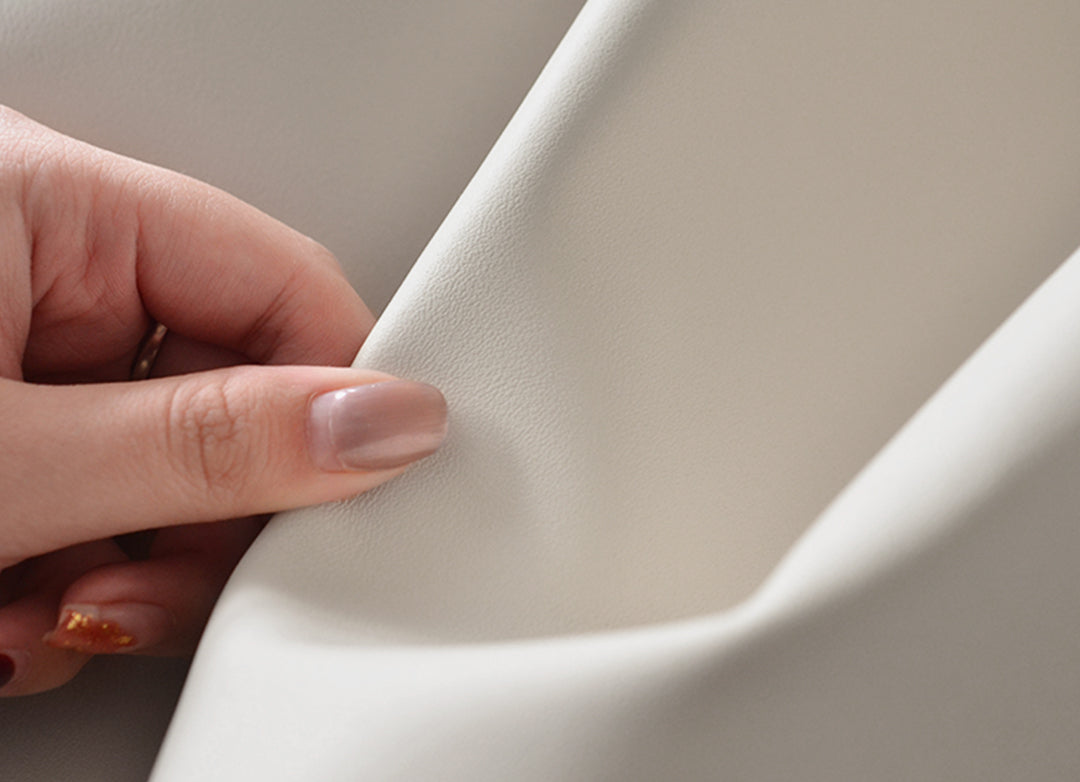 Carefully Selected Premium Leather, Skin-Like Delicate Touch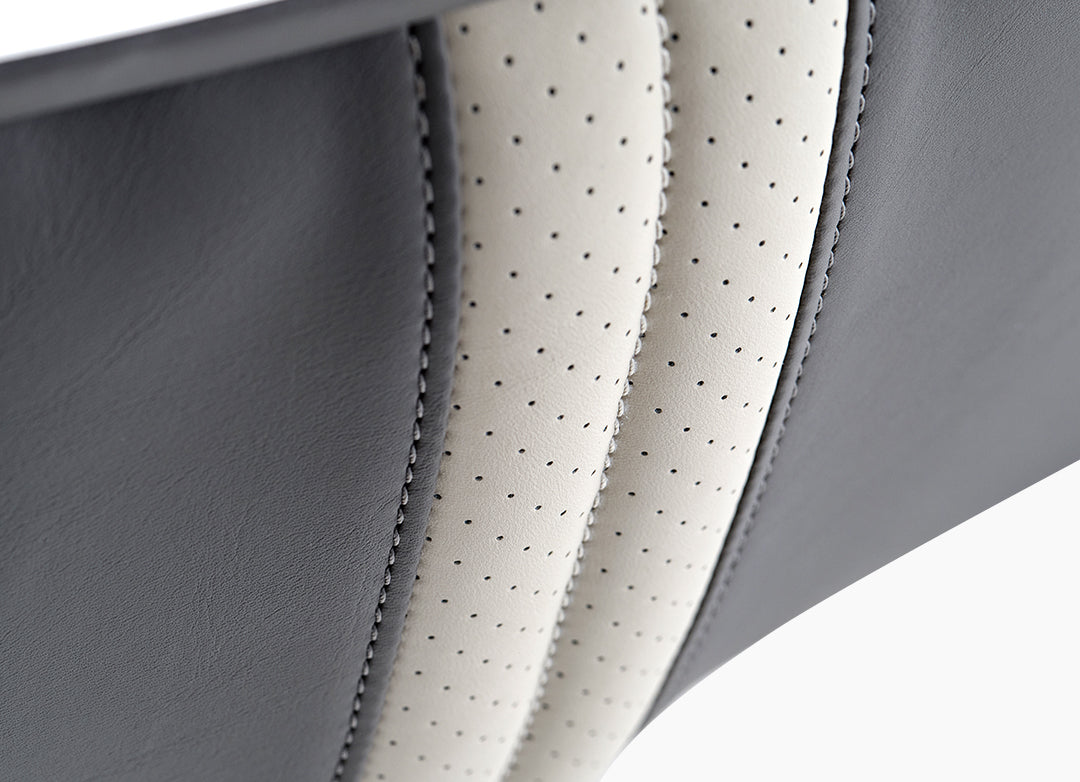 Exquisite Stitching Craftsmanship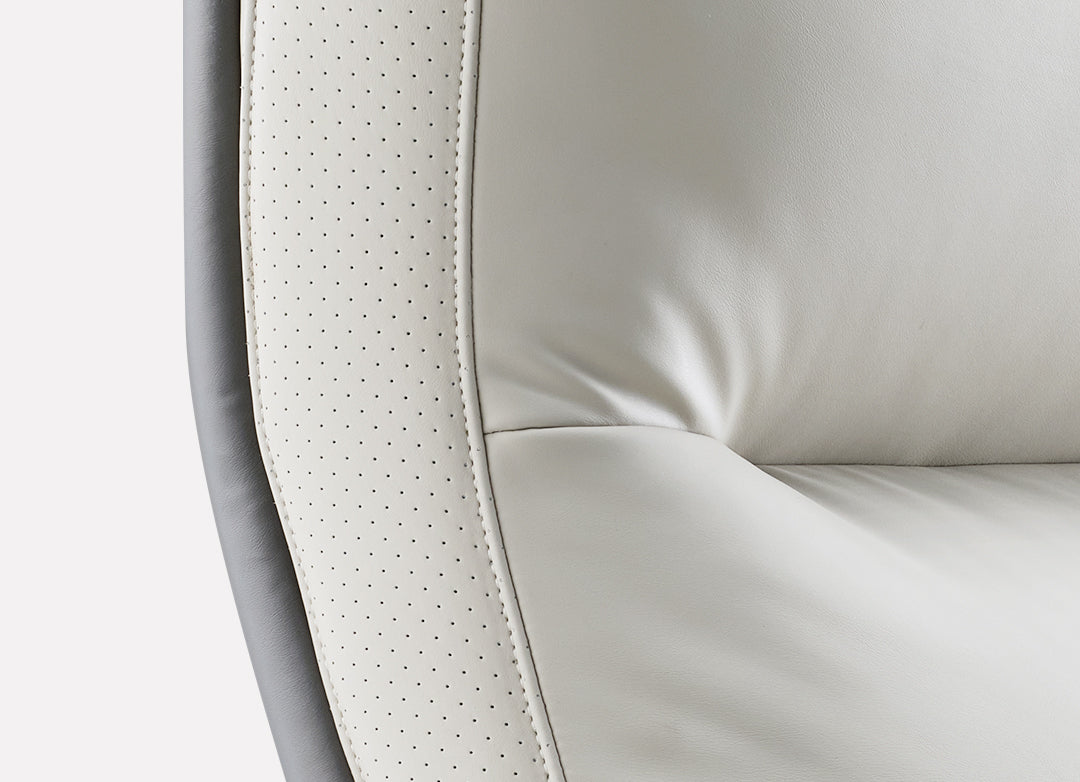 Unique Punching Leather Craftsmanship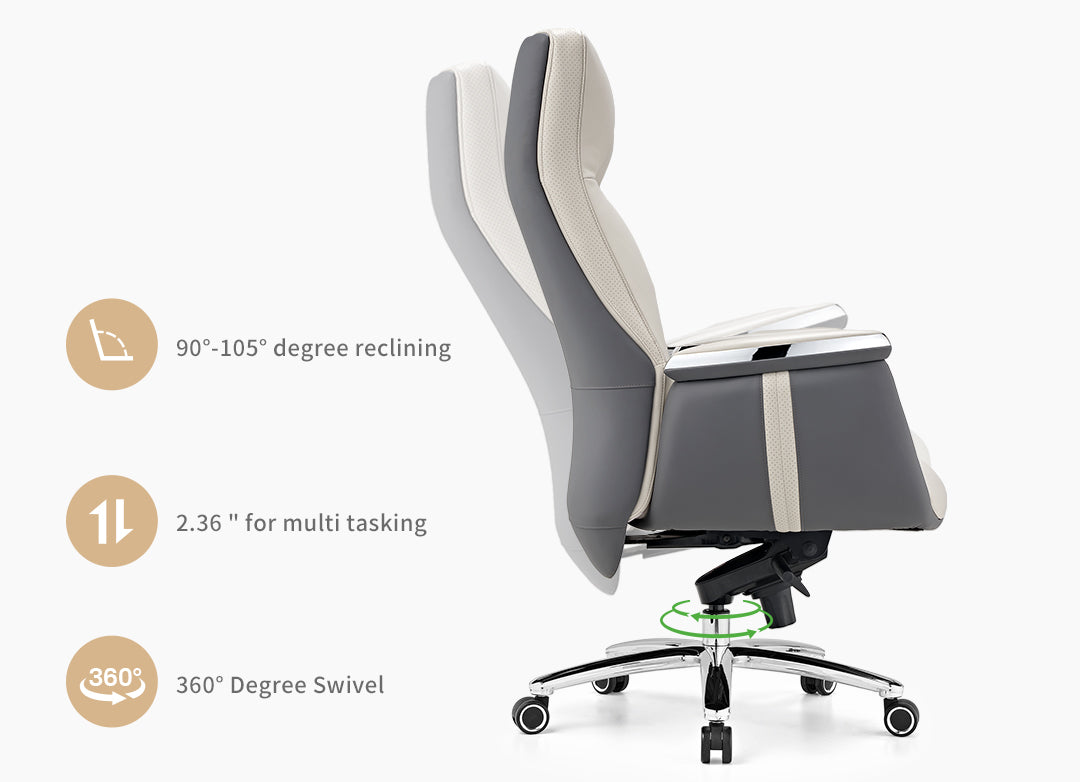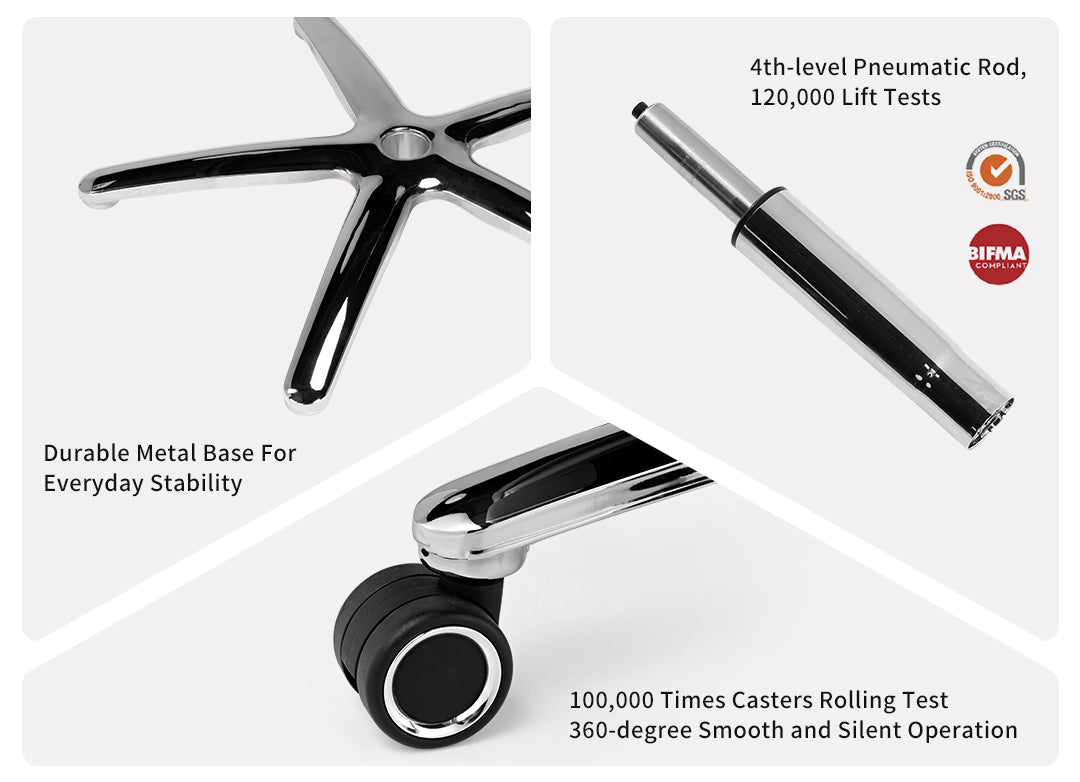 A perfect office chair, especially for working from home (in my case). High quality finish, very versatile. This is extreme comfort, great size. I feel more productive!
Thank you for sharing your experience! We're thrilled our office chair is enhancing your work-from-home setup. Your productivity boost is fantastic to hear. Keep up the great work!
Royal II Office Chair
First off let me start off by saying that this is a very well built and premium feeling chair. The leather is super soft and all the materials feel very sturdy. The reason I am giving this chair a 3 star is because the chair is very deep. So the back support is not really their on a day to day basis if you don't sit all the way back. When you do sit all the back you feel like you are lounging. The leather is not very breathable so it retains a lot of heat. I am a hot natured person so for me this gets very warm. Lastly the chair does not go high enough for some of these newer desk that are out there today. It needs to be just a little higher and it will be at a perfect working height. Overall the chair is a good quality chair if it was more breathable, sits up a little higher and not as deep that way you can actually utilize the back support. If had to give this chair a grade it would be a B-.
Thank you for sharing your detailed review, and we're delighted to hear that you find the build quality and premium materials to be impressive.
We understand your concerns regarding the depth of the chair and its impact on back support, as well as the heat retention in the leather. We're always looking for ways to improve our products, and your comments will be valuable in that process. Regarding the chair's height, we apologize for any inconvenience it may cause. Your suggestion about making it a bit higher for compatibility with newer desk heights is noted and will be considered for future design improvements. Thank you!
So far so good.
This chair is awesome! Better than I expected. Was easy to put together....I did it alone no problem. Tool came with and was easy to use. Chair is comfy and looks great in my office. Great quality and materials. Highly recommend.
Great chair. Seat comfortable too. Very nice chair.
I think I have finally found my best office desk chair! Great back support. I built it by myself, it was challenging but I managed. Very happy with my purchase!
Incredibly comfortable chair!
I love this chair!! It looks beautiful in my office, but more importantly it is so comfortable. Easy to put together and no back pain after 10 hour work days. By far the best desk chair I've ever bought, and you can't beat the price. Buy it, you will not regret it.
Choosing a selection results in a full page refresh.